ESR hired!
February 1, 2020

Joanna Pranga (ESR 2) will develop protocols to detect spatial and temporal variability of plant and vegetation traits and species composition with drone images.She will be working at ILVO, Belgium
Three more ESRs are hired!
January 1, 2020

Coline Le Noir de Carlan (ESR 1) will be working at the university of Antwerp. She swill try to unravel the microbiome structure of warmed grasslands.
Leena Jaakola (ESR 11) will develop an automated sampler for subsoil nutrient flows. She will be working at DMR, Denmark.
Pavel Baykalov (ESR 12) will develop a smart root imaging technology for root phenological studiesat Vienna Scientific, Austria.
Two more ESRs are hired!
December 1, 2019

Linsey Avila (ESR 6) will be working at University of Copenhagen studying climate effects on the carbon cycle in the sub-arctic mainly using fully automated gas exchange chambers.
Priyesh PP (ESR 9) will be working at imec, Belgium. He will make sure that sensors can monitor the environment in the harsh circumstances in sub-arctic Iceland.
Third ESR is hired!
November 1, 2019

Bart Bussman (ESR 14) will be working at imec. He will develop Next Generation Neural Networks for drone-based remote sensing analysis.
Second ESR is hired!
October 15, 2019

Biplabi Bhattarai (ESR 3) will be working at The University of Taru, Estonia. She will study the functional adaptation of roots and rhizobiome in warming grasslands in the sub-arctic.
First ESR is hired!
July 1, 2019

Francesca Bellucci (ESR 13) will be working at imec, Belgium. She will connect the world of Ecology with the Machine Learning Technolgy.
Official FutureArctic start date
June 1, 2019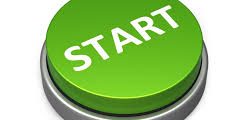 Kick-off meeting in Sitges
March 15, 2019

At the Kick-Off meeting in Sitges, all FutureArctic partners met to discuss science and practicalities. We are getting ready to start!
FutureArctic granted!
June 1, 2018

FutureArctic submitted
January 15, 2018


This project has received funding from the European Union's Horizon 2020 framework programme for research and innovation under grant agreement No 813114.